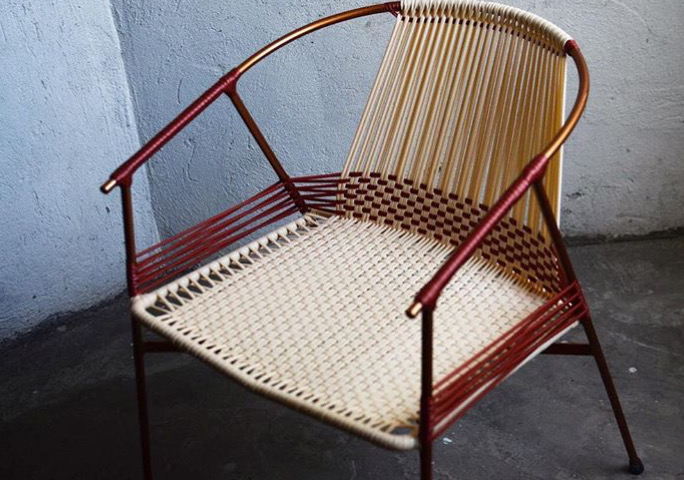 Maye Chair
The Maye is the solution for high end dining. Designed after looks and comfort, the referent in dining chair. Available in two different weavings; Maye and Maye inverted (picture 3).
Colors: (first color is basic color, second is detail color)
BEIGE&GREEN - BEIGE&BLUE - BEIGE&DARK BLUE - BEIGE&YELLOW - BEIGE&BLUEREY - BEIGE&LIGHT GREY - CREME&BORDEAUX - DARK BLUE&BEIGE - BLACK&BEIGE - BORDEAUX&CREME
Dimensions:
LENGTH: 52 CM
WIDTH: 63 CM
HEIGHT: 76 CM
SEAT HEIGHT: 47 CM
Price:
PVC: €445 (VAT Incl. Excl European shipping)
Designer: RAFAEL ZÚÑIGA
Year: 2017
TO BUY or for more information, specific requests, wholesale prices please contact us.